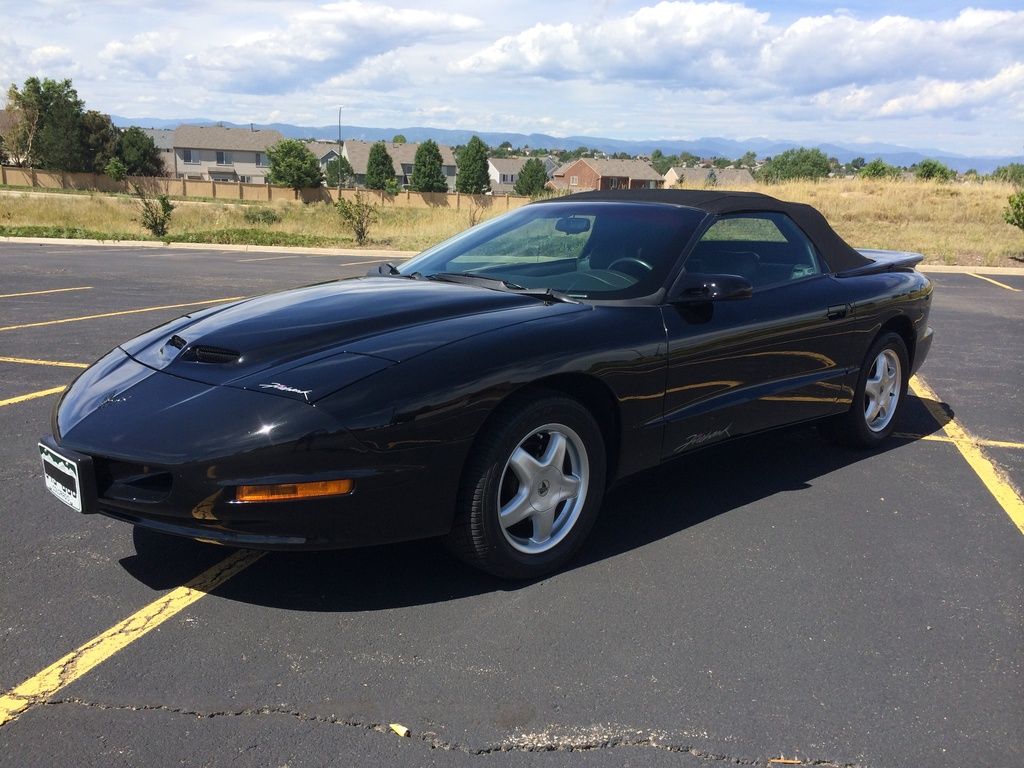 1995 Firehawk #214. Black with graphite, leather interior, Automatic, Black Convertible. Under 48,500 miles. Meticulously maintained. My granddad bought it new in '95. I've owned the car since 2006 after a short stint of ownership by my aunt, who never drove it. I have all the original paperwork; hood stickers, window stickers, factory build manifest, sales receipt from dealership and much more. Car is verified on Firehawkowners.com.
This Firehawk has been treated like a collector car, always been garaged and covered, and it shows. It has never been in snow, barely been rained on. Only flaw is slight scuff on driver seat leather where my granddad used to slide his butt into seat (see picture). No rust, original paint is nearly flawless. Top is in perfect condition. All plastic looks like new. Car runs very strong. Everything works perfectly.
I hate to sell this car but I don't have the time to enjoy it and I don't want it to start rotting away. I hope someone else will be able to enjoy it. If you have any questions you can contact me through phone, text or email. It's posted now on ebay. See it here:
http://www.ebay.com/itm/-/292050774428
?
Opening bid set at $10K, NO RESERVE.
Thanks for looking.
Chris
720-289-3570
cgskipp@yahoo.com